Our Locations
The IPC Summer School courses are based either at our main school building in Colleton Crescent, our site at the prestigious Exeter School, or at our rooms in Exeter City Football Club conferencing facility in central Exeter.
Colleton Crescent
Our main school is based close to the busy Quayside, one of Exeter's cultural highlights with independent restaurants, shops and cafes. Colleton Crescent is an 18th century terrace building with a lot of history. You can feel it the second you step through our door. Across the building's many floors we have a wide range of classroom facilities and spaces to suit all needs.
Exeter School

Exeter School is the leading private school in Exeter. Our Summer School takes place here during the height of the summer season. With its inspiring atmosphere, beautiful grounds and top-class facilities, we are delighted to be able to host our Summer School at Exeter School year on year.
Exeter City Football Club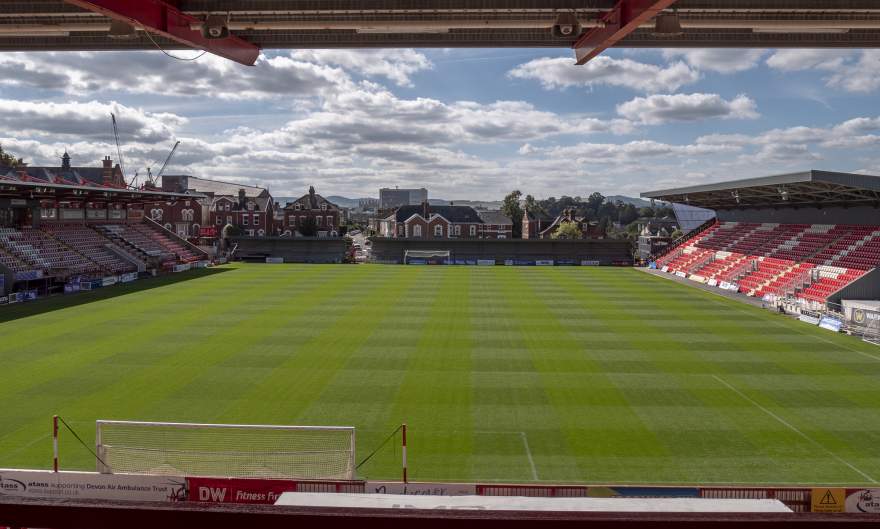 The Exeter City Football Club's conferencing centre is a professional venue right in the middle of the city. Finished to a high standard, the Club's rooms are an excellent location for our Summer School classes.