Exeter - a mix of Old and New
Exeter was founded by the Romans in AD55 and its Roman Walls still show the limits of the original city to this day. Throughout history, these walls have been repeatedly reinforced to deflect the unwanted attentions of the Saxons, the Vikings and the Normans, all of whom have gained control of Exeter during its two-thousand year history. The city's motto 'Semper Fidelis' (always loyal) was bestowed upon Exeter by King Charles II in 1660, when its residents supported him during the English Civil War.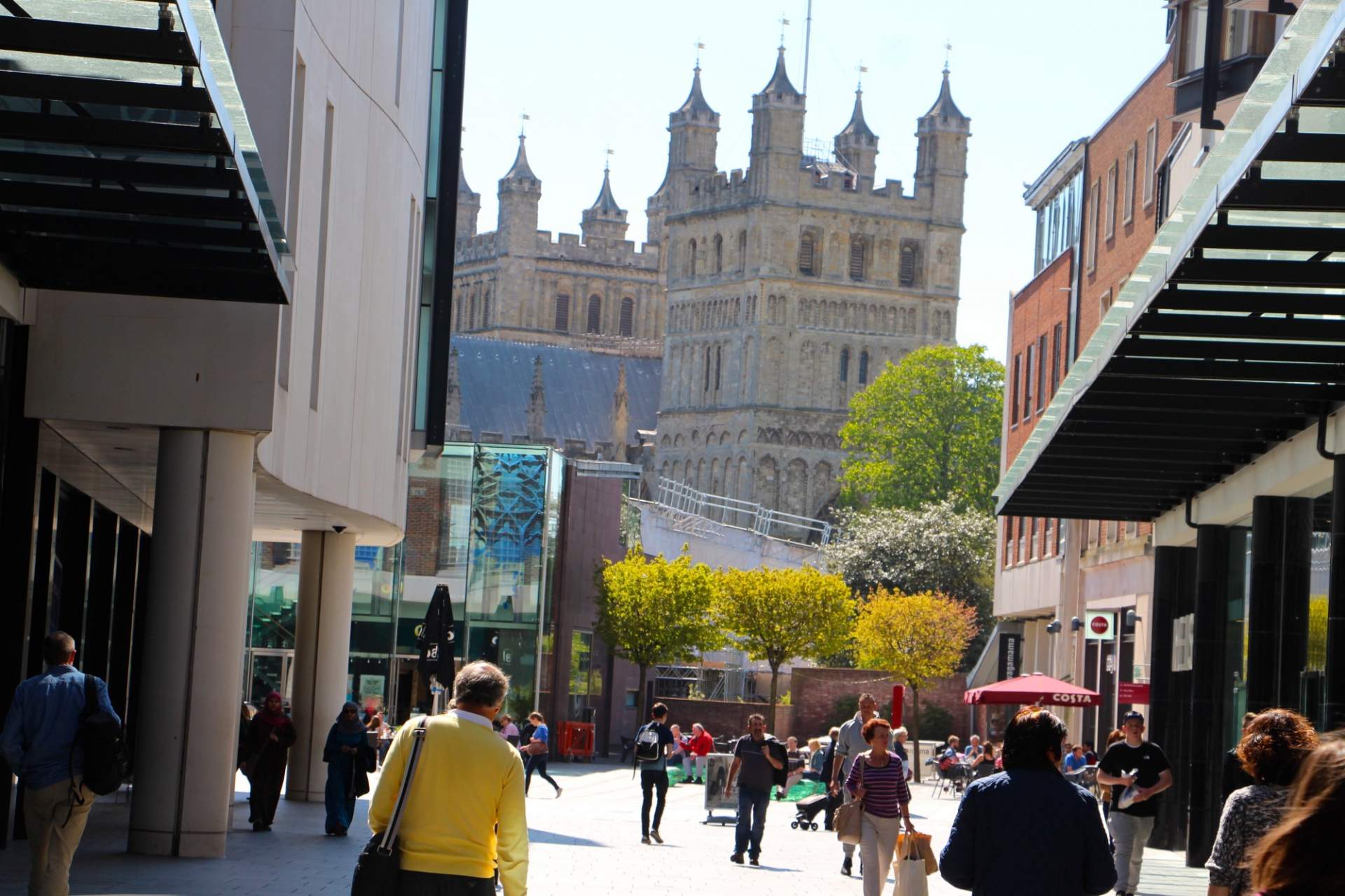 The centre of Exeter is dominated by the impressive Cathedral and picturesque Cathedral Green. Its high street combines historic buildings such as The Guildhall with post-war redevelopment architecture. New life was breathed into the city centre in 2007 when the Princesshay development opened, a modern centre for retail and food.